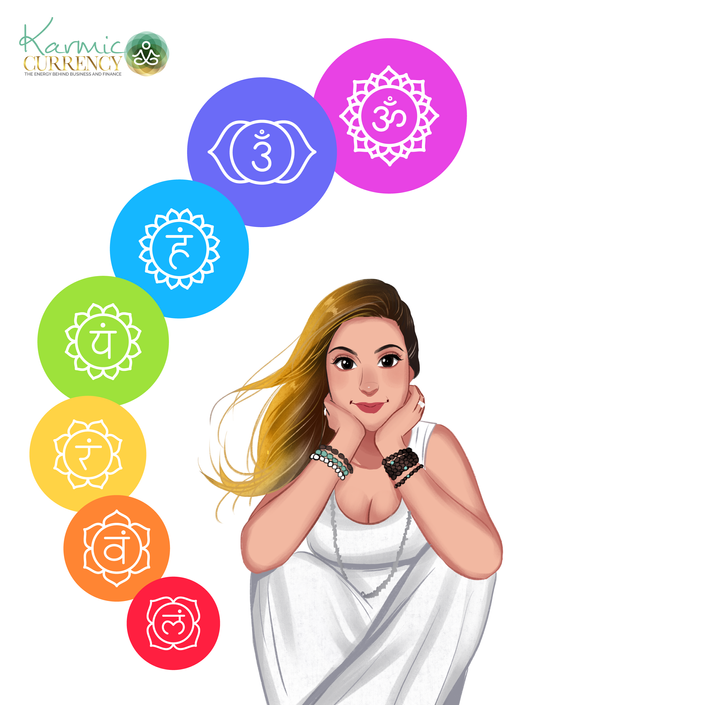 FREE Intro to Money and Chakras Master Course
Curious? Well then, go ahead! Take a peek into your Chakras & Money
Watch Promo
Enroll in Course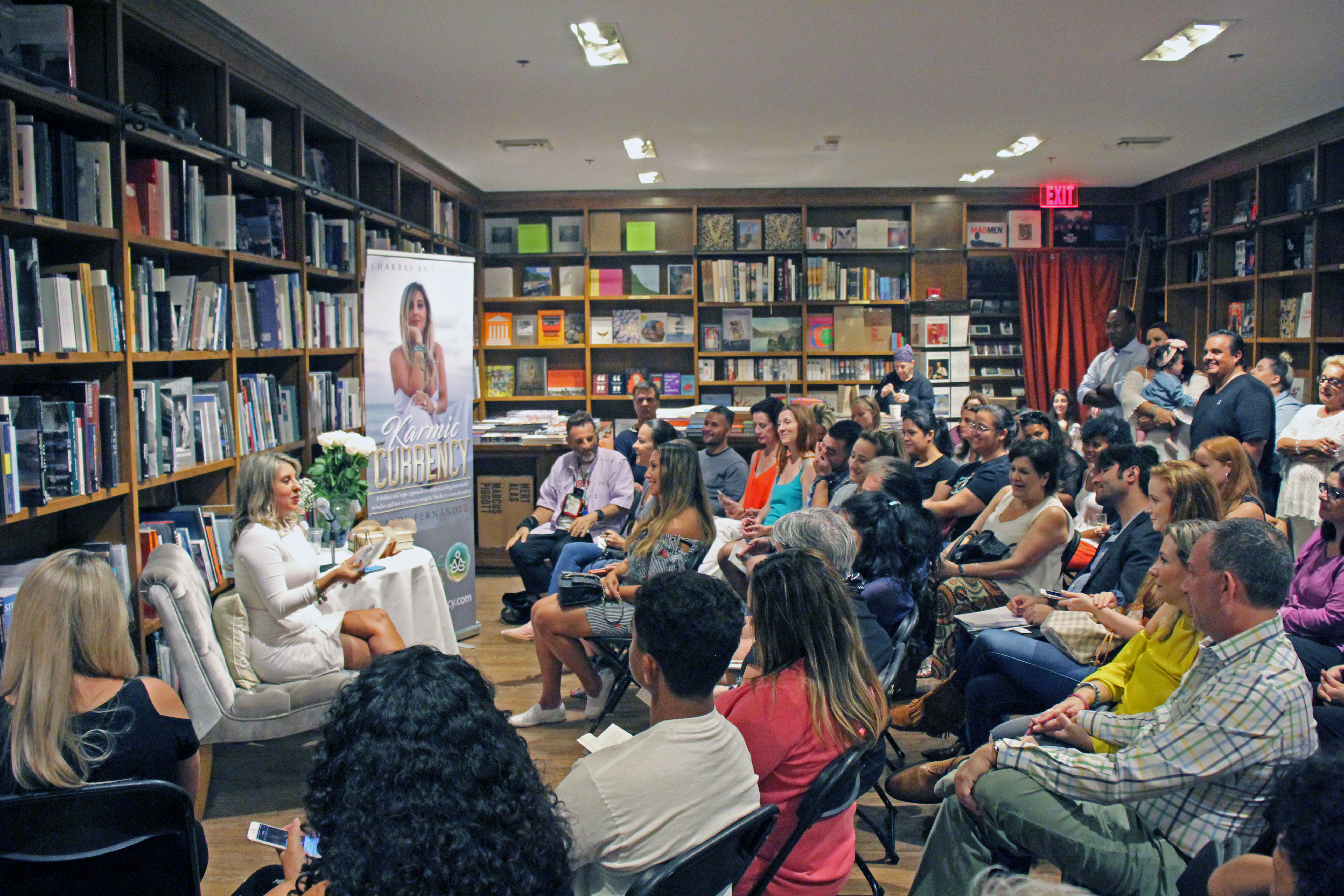 Understanding how your chakra energy directly aligns with your money mindset and relationship to your finances will help you gain clear perspective into the issues that may be haunting you.
My unique approach lets you take a look at each chakra and connect how they each affect your financial picture.
No one is taking about money and finances the way I am! I promise you this is nothing like you've heard before.
I've been holding these workshops locally but by popular demand I am now making it accessible to everyone on line!
Chakras & Money Master MASTER COURSE OUT NOW!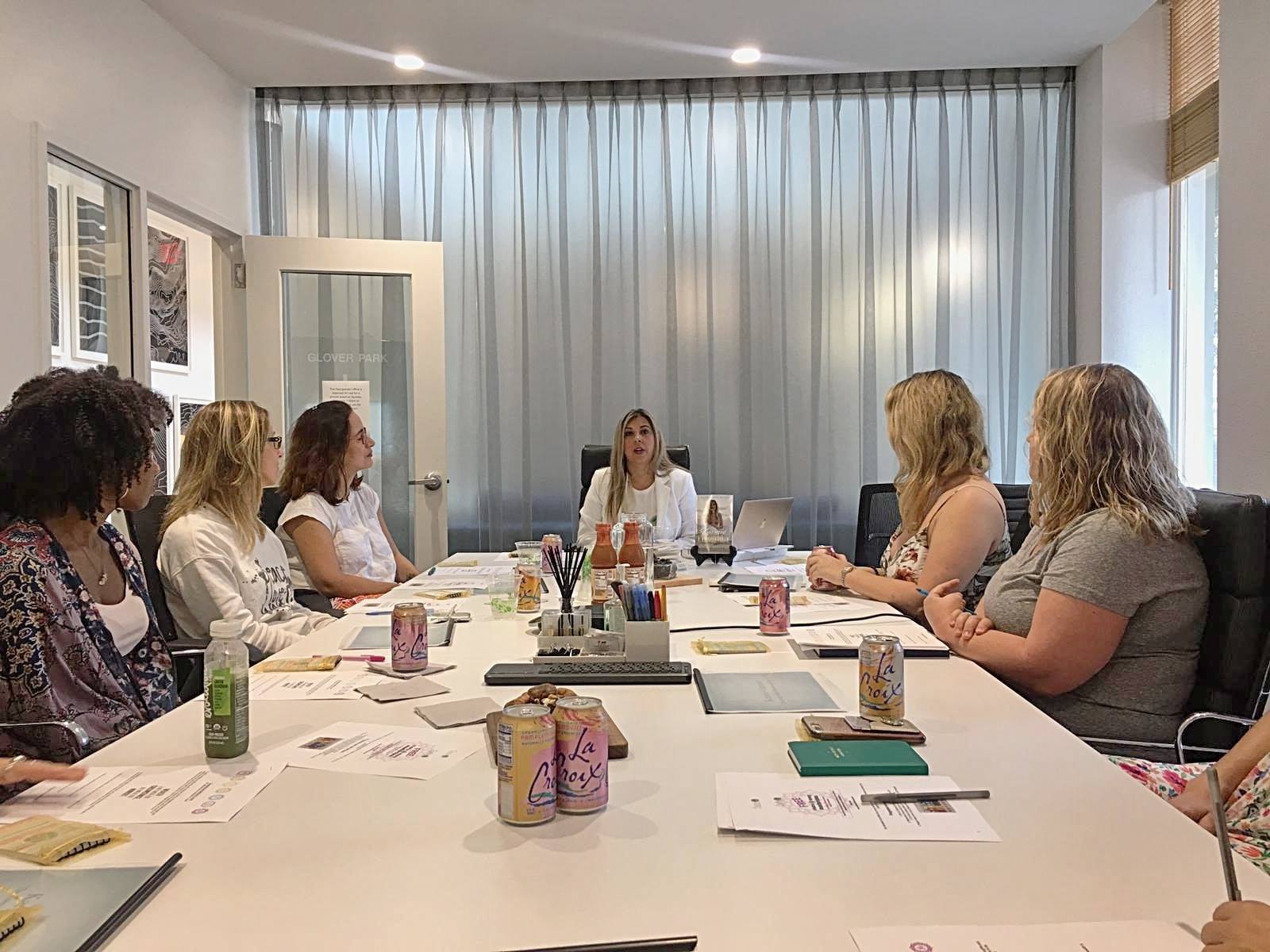 One of the most common questions I get asked the most in my workshops and classes is-
HOW DO I MANIFEST MORE MONEY? Its almost like they think its some sort of magic trick.
Whats funny is that you are probably thinking the same things as well!
My truthful response is 'you are always Manifesting!' When the thoughts and ideas in your sixth chakra meet total energetic alignment it will create your physical reality. And, yes- That means more money! Every thought you connect with carries an energy, and it then send a vibration through the rest of your chakras points!
Vibrations translate into emotions and your feelings and emotions are what your conscious mind understands.
Take a moment to reflect on the type of reactions you have in your body when you think about money- for example;
When its time to pay the bills, how do you feel?
Be honest, what's your energy like?
Are you grateful that you get to enjoy what the bills pay for?
OR...
Are you stressed out and think THESE BIILS NEVER END!
You see the gratitude is an abundant mindset and keeps you in flow of receiving money & the other is an energy of stress and lack. Negativity keeps you energetically bankrupt so you will receive less and have than you desire.
When you begin to view your money as a current and as a currency you can begin to understand the energy that flows to and from it.
Do you ever think
I can't seem to get ahead
If I only had more money! I could travel, get out of debt and not be so stressed?
I cant afford ____________
These thoughts carry an energy of lack, fear, and scarcity and are each associated with a different chakra point.
I understand that YOU WANT MORE MONEY
However worrying about it, talking about being broke or complaining about money isn't going to align you with the energy that will attract it into your life.
If you are ready to change your money mindset and align your energetic body to believe that you will always have more than enough and learn how to balance your energy towards WEALTH then this course is for you!
After your Intro course, I encourage you register for MY MASTER COURSE where I will be teaching you how to:
Uncover your subconscious money blocks keeping you from attracting the income you desire
Change your thoughts, energy, and language around money to align with wealth and prosperity
How to tell if you have an abundant or scarcity mindset + how to shift any thoughts that are NOT attracting abundance
Uncover what limiting beliefs you have around self -worth that stops you from fully embracing your true power & purpose
Learn in which of the Chakras these ideas and feelings are coming from in order for you to change your life once and for all.
Take actionable financial steps to active your energy points and heal your relationship with your money
NOW Is the time to change your life! Learn how to finally release the energetic blockages that are holding you back from living a life of abundance and free of financial worries.
The Master Class is jam packed with Videos, Yoga Pose suggestions, Chakra specific Affirmations AND
When you enroll in my online MASTER course, will also receive a FREE downloadable worksheet!
Are you Ready??
Ready to let go of the fear, the anxiety and the need to control...
Ready to learn to trust that the Universe has a plan far better than yours...
Ready to live a life that's better than anything you could have imagined?
Take my MASTER COURSE NOW!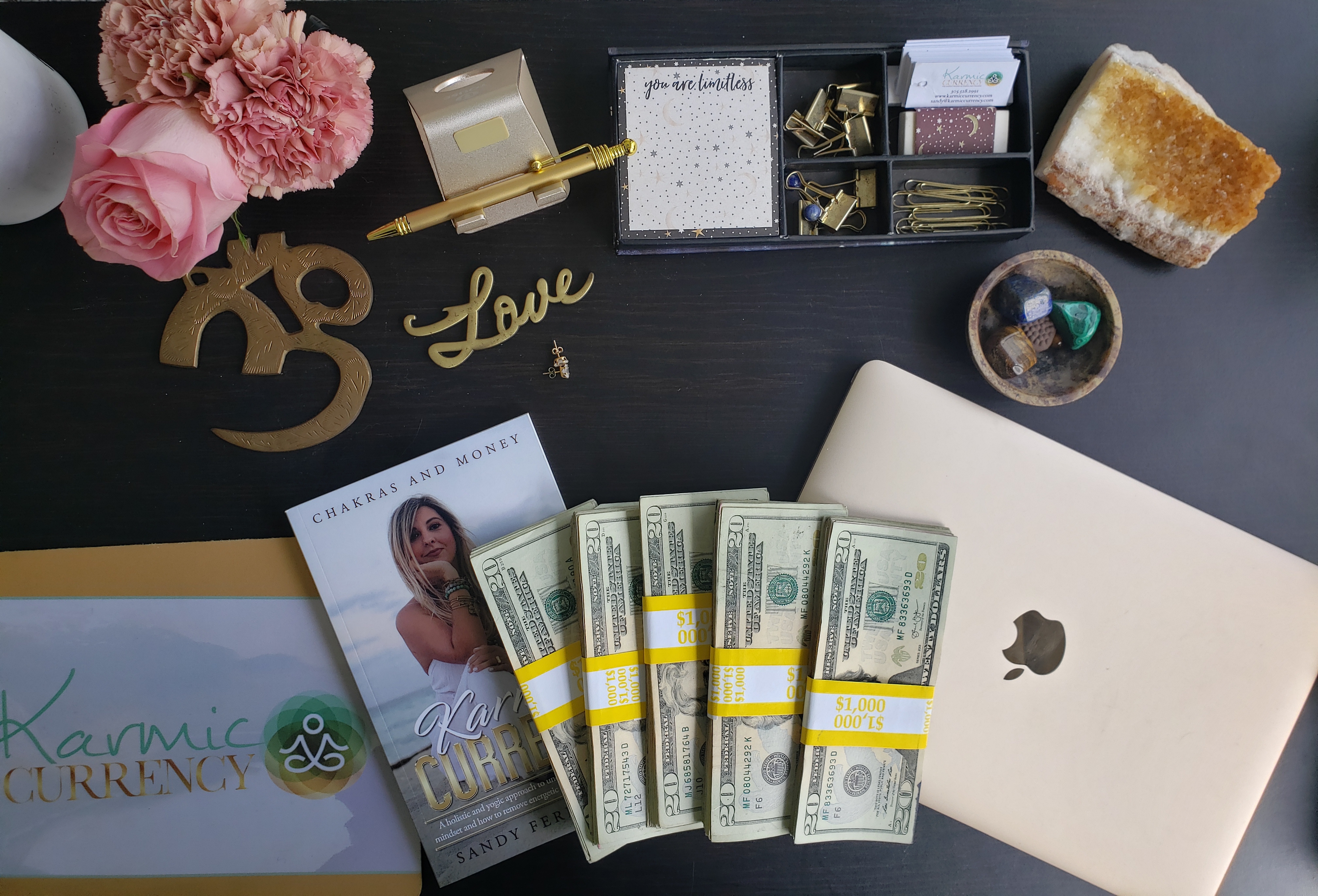 Your Instructor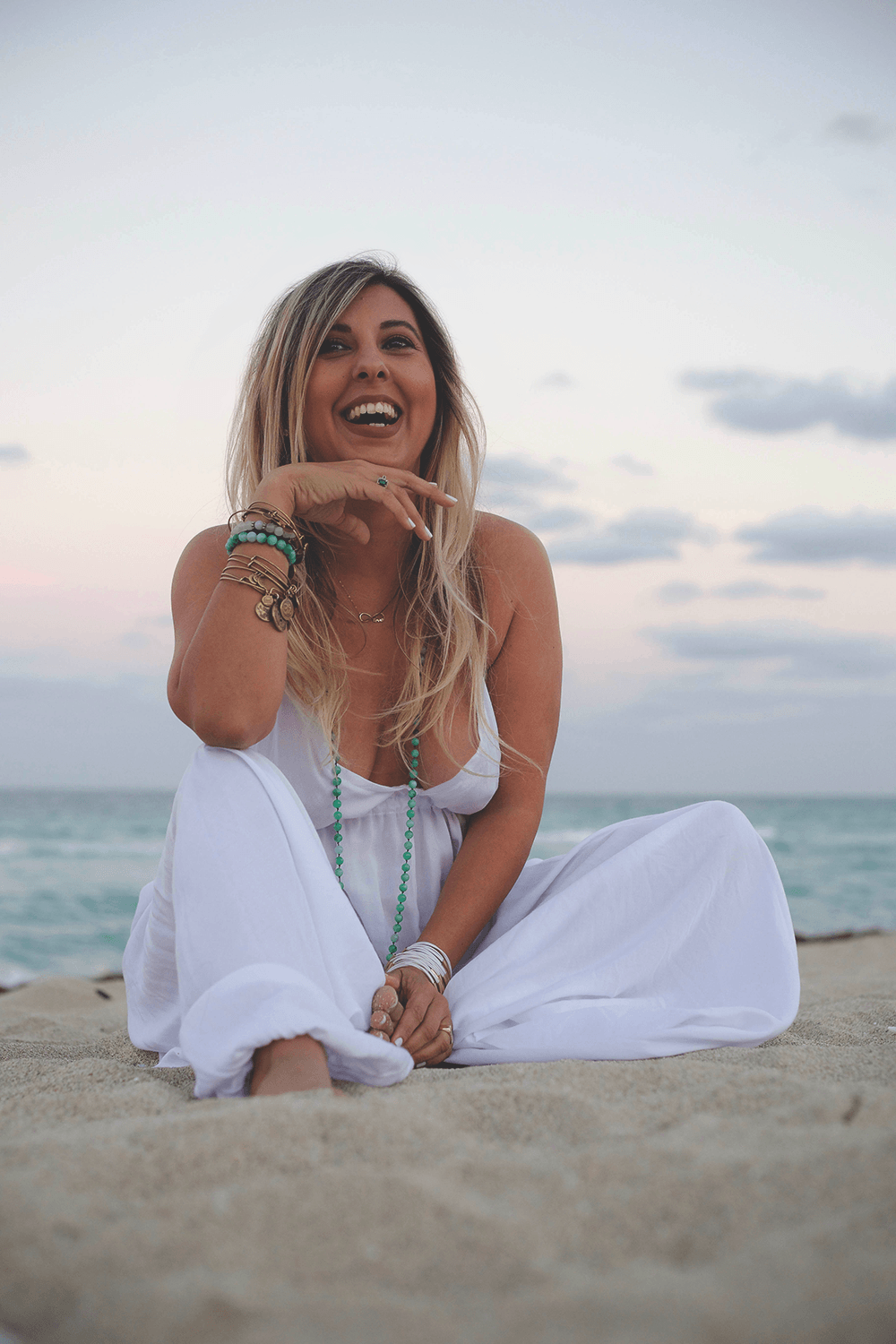 Sandy Fernandez is President and Founder of Karmic Currency. Sandy worked in the Financial Services industry for over 22 years. Sandy kick started a future in finances that would not only bring success to herself, but also to others that seek her services.
Now, Sandy has begun to offer her services through her own Karmic Currency as she combines her many years of financial experience with her talent and love for yoga and spirituality.
These soul renewing practices have been a part of her life for over 10 years and have played a major role in helping her get through some of life's most difficult hurdles. Yoga allowed Sandy to grow stronger physically but most importantly, mentally. After completing her required training, Sandy became a certified Reiki Master, she is also a gifted Clairvoyant, Author, and mother. Sandy also holds several financial licenses in the state of Florida where she resides.
Today, Sandy uniquely incorporates spiritual principals with financial services to guide both consumers and entrepreneurs to an abundantly, successful personal and professional life, free of financial burdens.

Learn more about Sandy and her journey here:
Featured in Brickell Magazine
Featured in VoyageMia Magazine
Get Sandy's latest book
Karmic Currency: Chakras and Money
Course Curriculum
Intro to Chakras & Money
Available in days
days after you enroll
Frequently Asked Questions
When does the course start and finish?
The course starts now and never ends! It is a completely self-paced online course - you decide when you start and when you finish.
How long do I have access to the course?
How does lifetime access sound? After enrolling, you have unlimited access to this course for as long as you like - across any and all devices you own.
What if I am unhappy with the course?
We would never want you to be unhappy! If you are unsatisfied with your purchase, contact us in the first 30 days and we will give you a full refund.
This course is a brief overview of the information we cover in our broader courses. If you found that you connected to the information shared in our Introduction course, I encourage you to enroll for the master class.

I hope you enjoyed Introduction to your Chakras and Money.
If you've journaled in a notebook about the stories you learned about money growing up, you've tuned into a few of my podcasts debuts to get educated on the subject, and maybe you flipped quickly through my book about money, or maybe even some other authors on the subject in the back of you've favorite bookshop (praying that nobody sees you reading the cover), Maybe you even stuck one on your personal home bookshelf to keep you inspired when shit gets hard and your account gets overdrawn...
But if you're super committed now to reaching your next level, you've purchased my book, you enrolled in my classes, and maybe even invested in "some other" coaching assuring yourself that "this will totally solve the problem." Its time you get with ME and figure more out in my MASTER COURSE
You need to know that even with the best of intentions, most of the those "other programs" fail to venture into the REAL problems you face! They don't even delve deep into why you are making money mistakes! Then you fail to stick with the process and wind up back at square one wondering "HOW the HECK am I still here??!!"
I totally get it, and now is the time to book a call with me!
Maybe you don't like talking about it and thats ok because I'm here to talk to you! Are you embarrassed by your lack of funds when you want everyone else to think you're successful or perhaps you are ashamed you're not where you want to be yet. Or, maybe you secretly want to make more money and enjoy the finer things in life, but you wouldn't be caught dead declaring that to your family and friends. THESE ARE ALL COMMON CHAKRA BLOCKS, don't worry because they would NOT understand any of this anyways!. Everyone has shame around money, it's how you release it that matters.

It's time to make real change and start living a live of gratitude and abundance!